We Buy Houses Saluda County, SC
Also serving the surrounding counties of Lexington, Richland, and more.
Join thousands of other sellers in celebrating the easiest real estate transaction they'll ever make. When we buy your home in Saluda County, you rest easy – free from foreclosure, disrepair, mortgage debt, inherited properties, and landlords who want to be free from tenants.
The professional real estate investment team at Quick Fix Real Estate, LLC, is ready to make a fair cash offer on your property today.
Skip the Repairs & Cleanup
Quick Fix Real Estate, LLC has Been Serving North Carolina and Virginia
Homeowners for Over 11 Years -and Now South Carolina too!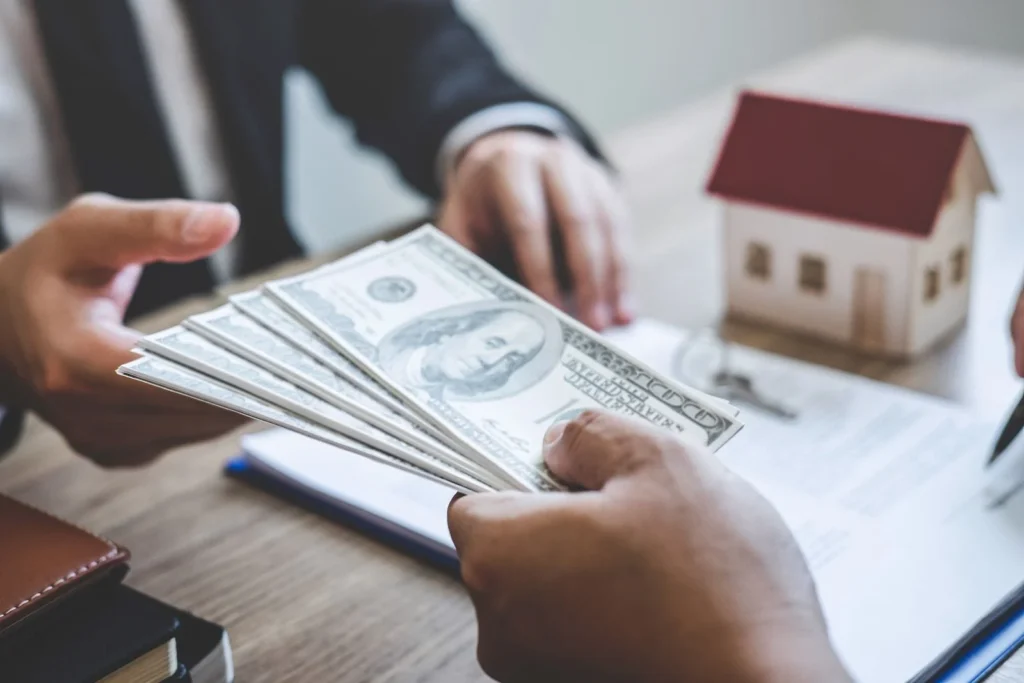 ZERO Closing Costs or Realtor Fees
Sell Your House Fast in Charlotte Today
You can be free from closing fees and agent commissions, debt, unwanted properties and
responsibilities. There are no obligations to get a free assessment or cash offer on your property.
100% Free and Within 24 Hours
Sell Your House Fast in
Saluda County? Here's How!
If you're thinking, I need to "sell my house fast in Saluda," the first thing you'll want to do is contact us. Whenever you're ready, you can fill out our form with your property address, name, and how we should contact you to schedule your free consultation. If you have questions or concerns, you can give us a call instead at 803-884-2590 and get ready to sell your house fast in Saluda.
After a quick assessment, our team will provide you with a fair all cash offer. That's right! We don't have any hoops for you to jump through. We don't expect your house to be perfect. We'll buy it from you as-is, and we guarantee we'll make you a fair offer on it.
We're not big on all that fine print. Once you receive your offer, there's no obligation to sell.
You sell us your house for cold cash and pat yourself on the back for skipping the traditional burdensome home buying process. It's literally that easy. You pick your closing date, and we take care of everything else because we buy houses for cash.
Can Quick Fix Real Estate Really Help me?
Be Confident About Selling Your Property with a Guaranteed Fair Cash Offer and
be Home Free in as Little as 7 Days.
Quick Fix Real Estate, LLC, has helped hundreds of families get out of a situation they didn't want to be in
Here are some common reasons sellers come to us instead of a realtor: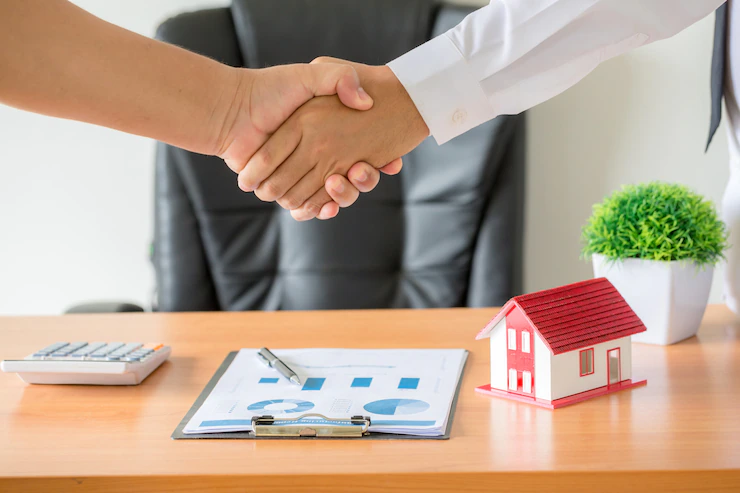 We help people that are going through many life events, such as:
100% Free and Within 24 Hours
Areas We Buy Houses in Saluda County:
The members of our real estate team live in Saluda, SC, just like you. That's why we can offer real estate solutions on your schedule, no matter where you are. Work with local talent that understands the housing market in your area.
Burdensome Houses in Batesburg-Leesville
If you think your house isn't going to sell, give us a call for real estate solutions! Don't worry about your neighborhood, your home's state of repair, or closing costs. We'll handle all of that for you. Say, "I deserve to sell my house fast in Saluda!" and schedule your free, no-obligation assessment for a cash offer.
Unwanted Properties in the city of Saluda
We buy houses in Saluda, whether they're in the best areas of town and $100 a square foot or in "bad neighborhoods" and in disrepair. Skip the hassle of the traditional home sale process and get a fair cash offer today.
100% Free and Within 24 Hours
Read What our Customers are Saying
Why Sell Your House Right Now
There are a lot of Reasons to sell Your House Right now, but There are
a few big Ones.
Your House Is Worth a lot Right now, but That Won't Last
The value of your home is deeply tied to the housing market. Housing costs have been rising since 2019. That's great for you if you sell your house before the value starts to tank.
You might think you can hold off, but that's not the best idea. While economists can make estimates for when the housing market is going to drop, there's no guarantee. Holding out could end up costing you thousands.
Take advantage of the housing market and sell your house fast.
Stop Dealing with the Stress of Foreclosure or Forbearance
The last few years have been rough on many people, and foreclosures and forbearances are skyrocketing as people struggle to pay for their homes. If you thought you couldn't sell in foreclosure or forbearance, think again!
We can help you get out from under the stress of your mortgage and sell your house with a fair cash offer. We buy houses in Saluda, and we guarantee an offer for any unwanted property.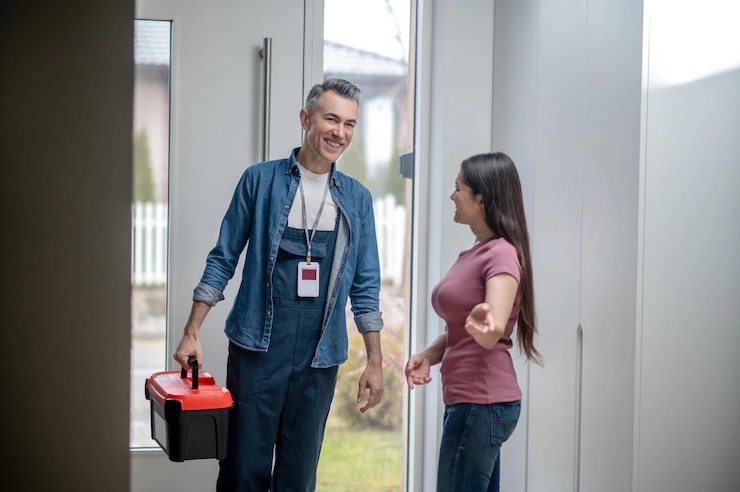 You Can't Keep up with Maintenance and Repairs
Houses require constant maintenance and attention. No one can blame you for struggling to keep up with it. If you do the repairs yourself, it can be expensive and time-consuming. If you hire someone else it's even more costly, and then you have to live around their schedule until everything is resolved.
Schedule a no-obligation, free consultation, and get a cash offer on your unwanted home. If you like the offer, you can have cash in hand in as little as a week!
100% Free and Within 24 Hours
See What Homeowners Are
Saying About Quick Fix
Real Estate Solutions We Provide When
We Buy Houses in Saluda County:
Our Simple Process Puts You in Control While Guaranteeing
a Fair Cash Offer.
Everyone has speculations on what is causing the skyrocketing costs of homes, but they can all agree that investment firms are making things worse.
At best, investment firms buy up homes on the market and rent them back to locals who might have liked to be homeowners. At worst, they're buying them and keeping them as assets, turning entire neighborhoods' worth of homes into their own personal piggy banks.
Either way, their investments involve overpaying for homes by over 10% to outbid potential local buyers. Their investments cause every home in the area to artificially inflate in value, which is only worsened when those homes remain empty. Unlike investment firms, we pay a fair price and put the work in to get houses back on the market.
No Real Estate Agents,
Appraisers, Repairs, or Showings
The traditional home sale process is time-consuming, from day one to closing. You'll have to find a local real estate agent who understands the market in the area, an appraiser who can give you an idea of your home's value, and numerous repair people to get your home market-ready.
How much time are you ready to spend scheduling your life around this process? You can skip the stress of coordinating appraisals, repairs, and showings by taking advantage of our real estate solutions today.
No Closing Costs, Appraisal Fees, and Staging Costs
You're trying to sell your house, so why should you have to invest money into it? That's what you'll have to do if you follow the traditional home sale process.
You won't have to pay your real estate agent up-front, but they'll take a commission out of the sale, which means less for you. Appraisers cost hundreds of dollars, and they're a necessary step in the sales process. Everything that needs repair is going to be a foothold for potential buyers to negotiate for a lower sale.
If you work with us, you won't have to expect any out-of-pocket costs. We offer our quote after a free, no-obligation assessment. If you like our fair cash offer, we take care of closing costs, and it's off your plate for good.
100% Free and Within 24 Hours
Our Home Buying Process: How to
Get Your Fair All Cash Price
Selling your unwanted property traditionally can be a hassle. While you don't have to pay your real estate agent up-front, you can expect to lose 6% or so of your sale price to their commission. You can sell your house to real estate investors like us instead and skip worrying about pesky issues like closing costs.
Are you ready to sell your house fast in three easy steps?
Free Home Assessment
To ensure that you walk away with the best cash offer possible, make an appointment with our trusted investors for a quick property assessment.
Guaranteed Cash Offer
Our real estate team is able to provide you with a fair cash offer on your property, on the spot! There are no obligations to accept our fair cash offer. Sell your house fast today!
Walk Away With Cash
You can have cash in hand in as little as 7 days without going through the invasive process of realtors and buyers walking in and out of your property.
Ready To Sell Your House?
Get a Cash Offer Within 24 Hours
No Hidden Fee. No Commissions. No Hassle
100% Free and Within 24 Hours