Sell Your House Fast in Rock Hills, SC
If you're thinking, "it's time for me to sell my house fast in Rock Hill," you're not alone. The pandemic had a huge effect on the economy. People lost work, savings dwindled, and homes fell into disrepair.
There are so many reasons you could want to sell your house. You might be dealing with foreclosure or forbearance. If you're renting, you might be tired of trying to keep tenants happy and your property maintained.
Skip the Repairs & Cleanup
If you Have an Unwanted Property in South Carolina, You're in the Right Place! We've Been Serving the East Coast for Over 8 years!
ZERO Closing Costs or Realtor Fees
Sell Your House Fast in Rock Hill Today
If You Sell us Your House, You Won't Have to Worry About Pesky and Expensive Tasks like Cleaning, Staging, and Repairs.
Sell Your House Fast! Leave us to Manage Your Tenants, Handle Closing Costs, and Help You Move on With Your life.
We Take Care of Everything!
Want to Sell Your House Fast in Rock Hill?
Here's how!
We're Here to Make it Easy to Sell Your House Fast.
If You're Ready for a Fair all-Cash Offer, Follow These Easy Steps!
If you're ready to sell your house fast, you can get started easily today. Since we buy houses in Rock Hill, your first step is to fill out our form. We'll be in contact with you to schedule your no-obligation assessment when it's convenient for you.
Our local real estate team will assess your home and give you a fair, all-cash offer. You can take your time making your decision. We're here to help you!
If you like our offer, you can choose to sell your house fast! You pick the closing date, and we handle the rest. We cover closing costs, cleaning, and everything else.
Mary Jane Sold her House for CASH in ONLY A FEW DAYS
She chose her closing date and did not have to repair a thing!
Read her Testimonial and how working with Quick Fix changed her life!
Call for Your Fair No-Obligation Offer:
Fill out the simple form and get your fair price in no-time
Areas We Buy Houses in Rock Hill
Our Professional Real Estate Experts Live in Your Area and Know the Local Housing Market.
Burdensome Houses in Riverwalk, Lakewood, and Winthrop Heights
We're not the "we buy ugly houses" people. No matter what state of repair your home is in, where it was built, or the cost per square foot, we guarantee a fair cash offer! Skip the real estate agents, appraisals, and showings. Fill out our form so we can schedule your free appraisal!
Unwanted Properties in Quail Run, Laney Terrace, and Downtown
We're not housing snobs! We guarantee a fair cash offer, for houses from the best of neighborhoods to the "shadiest!" You shouldn't have to worry about real estate agents' commissions, closing sales, or hidden fees. Contact us today to learn more or schedule your free, no-obligation appraisal!
Any Property Address in any Area!
Trying to find a buyer online can be a hassle. A quick search for "we buy houses in Rock Hill" will pull up dozens of sites. All of them promise to make the process quick and easy. After pages and pages of information, you find yourself disqualified over your property address. We're not address or zip code snobs. We guarantee a fair cash offer for any house in any area.
100% Free and Within 24 Hours
If you want to sell your house, keep reading to learn more about our home-buying process. We make it easy to get a fair all-cash offer and close fast!
FREE HOME ASSESSMENT
Getting started is as easy as filling out our form with your contact information and property address. We'll get in contact with you to schedule your free, no-obligation home assessment!
GUARANTEED CASH OFFER
Our team of real estate experts performs the assessment when it's convenient for you. That's right! It's free, easy, and convenient! Our team will give you a fair cash offer, and you can take your time considering it.
WALK AWAY WITH CASH
If you're ready to "sell my house fast in Rock Hill," and you like our offer, let us know! We'll take care of everything, and you pick your closing date! No realtors, no fees, no problem!
100% Free and Within 24 Hours
Read What our Customers are Saying
Why Sell Your House Right Now
Selling Your Property is a Complicated and Personal Decision. You may Have Clear Reasons for Wanting to sell, or you may Feel Conflicted.
Here are a few Common Reasons People Choose to sell Their Houses Fast:
Your House Is Worth a Lot Right Now, but That Won't Last
Housing values have skyrocketed since the pandemic started, but that won't last forever. As construction projects that were put on hold catch up, you can expect the housing bubble to burst sooner rather than later.
The more options buyers have access to, the less value your unwanted property will have on the market. Sell your house fast and beat the bubble burst to make bank!
Stop Dealing With the Stress of Foreclosure or Forbearance
The economy and work instability of the last few years have left people trapped with mortgages on burdensome houses. More and more people are struggling with foreclosure or forbearance, with no way out.
That's why Quick Fix Real Estate is here to provide real estate solutions for people like you. You can sell your home whether you're facing foreclosure or trapped in forbearance. Are you ready to get on with your life? Call us today or fill out our form to get started!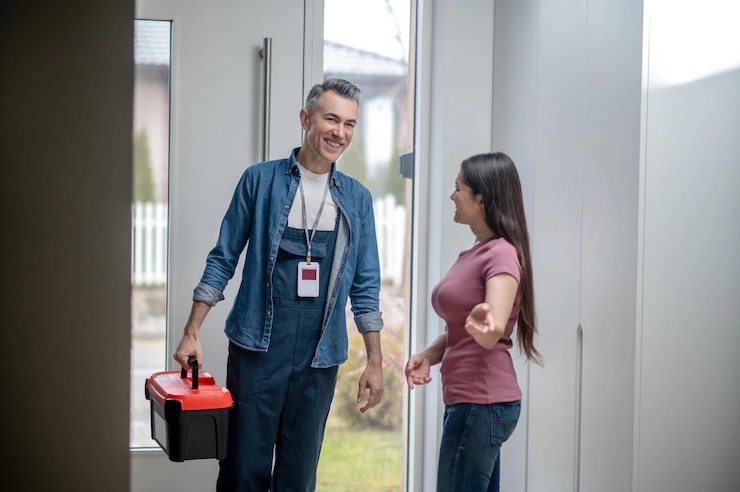 You Can't Keep Up With Maintenance and Repairs
Homeownership is a huge responsibility, and it's not for everyone. It can be a freeing investment if you're ready for the day-to-day investments that come with it. Whether you're struggling with a divorce and you're struggling to keep your HOA happy or you can't afford necessary repairs, we can help you sell your home fast.
100% Free and Within 24 Hours
Real Estate Solutions
We Provide When We Buy Houses in Rock Hill
We have a lot of real estate solutions available when we buy houses in Rock Hill. Our goal is to make the sales process as simple as possible for people like you. That's why we help you skip the real estate agents and assessors, handle all the paperwork and fees, and buy your house outright. Keep reading to learn more about what we have to offer you.
When it comes to real estate solutions, investment firms are pretty high on the list. They may seem like the golden goose of real estate solutions, but their effect on the housing market is intense.
As a seller, an investment firm swooping in to outbid your potential buyers by over 10% with a cash offer sounds like a dream come true. But you have to remember what happens every time an investment firm buys a piece of local real estate.
By outbidding local buyers with cash offers, they're taking homes away from potential homeowners in your area. At the same time, they're artificially inflating the cost of homes, making it even harder for individuals to buy.
That's why we make fair, all-cash offers for properties like yours. Our offers give you a good return on your investment, support the local housing market, and leave us room to fix up your home for the next owners.
No Real Estate Agents,
Appraisers, Repairs, or Showings
Sure, the traditional real estate sales process works, but it's a frustrating and complicated process. First, you have to find a seller's real estate agent. Then you'll need to find appraisers and repair people to make sure your property is market-ready. You can expect to spend months scheduling appraisals, repairs, and showings.
Are you ready for selling your home to drain you and take months to resolve?
Contact us to learn more about fuss-free real estate solutions!
Are you ready to plan your days around what home improvement project has to happen? Do you have the patience to coordinate multiple repairs, or will you be stuck spreading them out over weeks and months? Our home buying process takes care of everything, so you don't have to.
No Closing Costs, Appraisal Fees, and Staging Costs
The last thing you need to worry about when you're trying to sell your property is how much it's going to cost you. But do you really understand what it costs to sell your home?
The traditional sales process nickels and dimes you from the start. A professional appraisal can cost anywhere from $300 to $800 and can reveal repairs that lower your home value.
Expect to handle the necessary repairs you discovered from the appraisal and cosmetic work to get your home market-ready. You'll end up spending tens of thousands of dollars before your home meets the market in the name of selling fast.
Once you've gotten all that handled and your home finally sold, you still have to deal with closing costs, hidden fees, and any real estate agents' commissions. There goes another $15,000 off the top!
With Quick Fix Real Estate, you can skip all of the extra fees and costs. We give you your fair cash offer and if you like it, we'll take care of the rest.
100% Free and Within 24 Hours
Can Quick Fix Real Estate Really Help me?
Quick Fix Real Estate, LLC is a family-owned real investment company focused on supporting local communities. We've been a part of the real estate market for over ten years and we've built a name for ourselves on our moral principles: honesty, integrity, and excellence.
Our real estate solutions have helped hundreds of families just like yours. People get stuck in housing and financial situations they can't resolve, and we're here to help.
Our fair all-cash offers have helped people dealing with:
Divorces
Foreclosures
Inherited homes
Vacant rental properties, and
Title issues
You deserve an easy home selling experience. With us, you won't have to worry about hidden fees, repairs, cleaning, negotiations, or long sales processes. We give you a fair, all-cash offer so you can skip the craziness.
If you want out of an unfortunate financial situation, fill out our form to get started or call to learn more.
With a short starting process, you can sell your home and skip the hassles.
No real estate agents. No closing costs. No hidden fees.
We guarantee a free, no-obligation offer on your unwanted property.
100% Free and Within 24 Hours