Sell Your House Fast in Matthews, NC
Also Serving Charlotte & Surrounding Areas
Skip the Repairs & Cleanup
We buy Houses in Matthews in "as-is" Condition. Is Your Property in Disrepair? We'll buy it and fix it up! Your Tenants Left Behind a Mess When They Moved? no problem!
ZERO Closing Costs or Realtor Fees
Sell Your House Fast in Matthews Today
As Quick Fix Real Estate, LLC, we Provide Real Estate Solutions for People like You.
The members of our real estate team live in Charlotte, NC, just like you. That's why we can offer real estate solutions on your schedule, no matter where you are. Work with local talent that understands the housing market in your area.
100% Free and Within 24 Hours
Are you ready to sell your house fast?
We make it easy by breaking it into three simple steps.
The first step in our home buying process is to fill out our form with your contact information and property address. We'll be in contact to schedule our free, no-obligation assessment when it's convenient for you!
Our real estate experts will conduct our free assessment and make you a fair all-cash offer for your unwanted property.
It's that simple!
If you like our offer and you're ready to sell your house fast, you decide the closing date, and we take care of the rest. We cut through the red tape so you could have cash in hand in a week or less instead of months.
Mary Jane Sold her House for CASH in ONLY A FEW DAYS
She chose her closing date and did not have to repair a thing!
Read her Testimonial and how working with Quick Fix changed her life!
You can be free from closing fees and agent commissions, debt, unwanted properties and
responsibilities. There are no obligations to get a free assessment or cash offer on your property.
100% Free and Within 24 Hours
Areas We Buy Houses in Matthews
If you want to "sell my house fast in Matthews," you're in the right place! Our people know their way around your area and the local real estate market.
We buy houses throughout Matthews with local real estate professionals.
Burdensome Houses in Town Center, Wesley Chapel North, and Sardis Woods East
It's easy to feel trapped by homeownership. Properties are a serious responsibility, and trying to sell your home in today's market can feel like a full-time job. That's why we guarantee a fair cash offer for any property in any condition in any neighborhood.
Unwanted Properties in Providence Park, Commonwealth Park, and Providence Plantation
People like you struggle to maintain burdensome houses with busy schedules and tight budgets, but they don't have to. We buy houses in "as-is" condition, whether they're in the most expensive neighborhoods or need extensive repairs. Contact us today to schedule your free, no-obligation assessment!
Any Property Address in Any Area!
No red tape. No commissions or closing fees. Just money in hand as soon as you're ready.
100% Free and Within 24 Hours
Our Home Buying Process: How to
Get Your Fair all Cash Price
At Quick Fix Real Estate, we work hard so you don't have to. Our home buying process cuts through all the trouble so you can sell your property quickly and easily.
Contact Us
To schedule your free, no-obligation consultation, fill out our form with your contact information and property address. When it's convenient for you, our team of real estate experts will come by to assess your unwanted home.
All-Cash Offer
After assessing your property, our team will make you a fair all-cash offer. That's right! We make fair cash offers on any home in any neighborhood, no strings attached!
Close on Your Terms
If you like our offer, walk away with cold cash and say goodbye to your unwanted property! Choose your closing date and skip the wait, real estate agents, and hidden fees.
Read What our Customers are Saying
Why sell Your House Right now
Homeowners' reasons for wanting to sell are complicated and layered. It's never just one thing, is it? It's the piles of reasons that start to drown you.
We don't know why you want to sell, but here are three common reasons people sell their unwanted properties.
Your House is Worth a lot Right now, but That Won't Last
If you've been trying to sell your house, you might have noticed the market is changing. The average home value is higher than it's been in more than thirty years.
While some homeowners may be tempted to watch the value climb, it's a risky gamble. Once the housing bubble bursts, your property value will tank, and you'll end up losing money on your long-term investment.
Make the money-savvy decision and sell your home now, while its value is at an all-time high!
Stop Dealing With the Stress of Foreclosure or Forbearance
The pandemic had a nasty effect on the economy and stole the financial stability of everyday people like you. As a result, foreclosure and forbearance have taken hold of mortgages across the country. Most people think it's impossible to sell a property in foreclosure or forbearance, but that isn't true!
The biggest issue with selling a home in foreclosure is beating the deadline. Traditional house selling methods can take up to 2 months to close. Assuming you could find a buyer quickly enough, you probably couldn't close the sale before you lost your property.
Part of the unique real estate solutions we offer is a quick sale. We cut through the red tape and can close the sale in as short as a week! Contact us today for your fair cash offer and say "goodbye" to your financial struggles!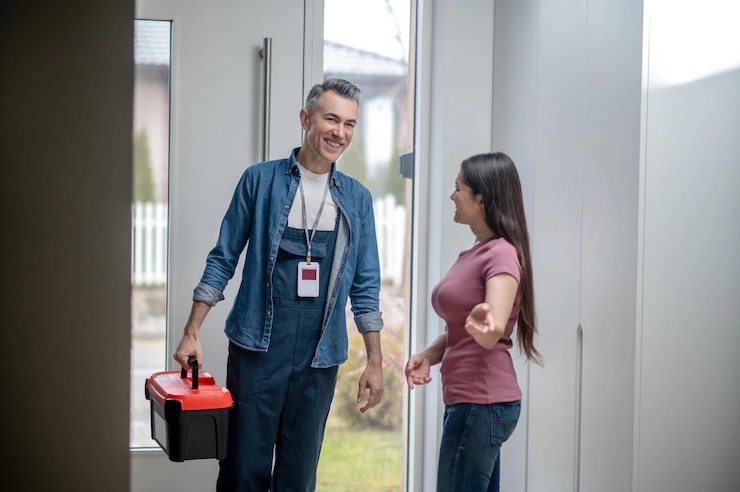 You Can't Keep up With Maintenance and Repairs.
Another common reason people want to "sell my house fast Matthews" is the everyday cost and responsibilities. Maintaining a home takes time and effort. Maintaining it well is a constant effort, from landscaping to keeping track of maintenance and repairs.
If you don't have the time and skill to handle everything from plumbing and electrical issues to refinishing floors and touching up paint, you have to hire someone to do it for you.
Home repairs are not only costly, but tracking down affordable, reliable professionals can be its own trial. There's nothing more frustrating than paying hundreds of dollars for a repair, only for it to be done incorrectly.
If keeping your property maintained is too much for you, you're not alone. Schedule your free, no-obligation assessment today. We'll buy your property in "as-is" condition!
No repairs. No cleanup. No problem!
100% Free and Within 24 Hours
Real Estate Solutions we Provide When
We buy Houses in Matthews
We've been serving Virginia and North Carolina for ten years, providing real estate solutions for people like you.
While the pandemic and the pause in construction triggered housing inflation, a lot of people agree that investment firms have been making it worse. These firms outbid local aspiring homeowners by tens of thousands of dollars.
Worse yet, some firms choose to hold onto properties instead of returning them to the market for sale or rent. The result is artificially inflating housing values while robbing communities like yours of local housing.
Quick Fix Real Estate isn't an investment firm. We're a home-buying service here to help people like you get into a better financial situation. This is what we do to support our local community, economy, and real estate market. We buy houses, get them market-ready, and resell them for the next family.
No Real Estate Agents,
Appraisers, Repairs, or Showings
We're in the real estate business, so we understand how frustrating the process can be. Telling a real estate agent you want to sell your house fast is a recipe for a neverending to-do list. Take some time off work because your job now is coordinating appraisals, repairs (and even renovations), and more to get your property market-ready.
That's why we cut out all of the unnecessary elements. When you sell your home to us, you skip the hassle of real estate agents, endless appraisals and repairs, and scheduling your life around showings.
No Closing Costs, Appraisal Fees, and Staging Costs
You know all those steps we cut out to make your life easier? All of those steps increase how much you have to spend to make your sale. Without them, you can skip costly appraisal fees and repairs, real estate agent commissions, and staging costs. That saves you tens of thousands of dollars!
But to make it even easier for you, we also handle all closing costs. That's right! You get a fair cash offer, and we take care of the rest!
100% Free and Within 24 Hours
Can Quick Fix Real Estate Really help me?
Be confident about selling your property with a guaranteed fair cash offer and be home free in as little as 7 days.
At Quick Fix Real Estate, we provide real estate solutions for people who need them. Our fair cash offers and simple processes have helped hundreds of families in a pinch.
We work with people dealing with forbearance and foreclosure, buying their properties and saving them from debt. People struggling to keep their homes in good repair or feeling trapped by inheritance or the results of divorce have come to us for the freedom they need.
When everyday people like you need help, we're here to offer solutions. We'll give you a fair cash offer so you can skip the tedious sales process and sell your home fast. Don't wait for months for offers and the sale to clear the red tape.
Get in contact with us today!
Are You Ready to say "Goodbye" to Your Unwanted Property, Debt, and Frustrating Responsibilities? Sell Your Home to Quick Fix Real Estate and Skip the Hassle of Real Estate Agents and Their Commissions, Lengthy Negotiations, Repairs, and Cleanup. Let us Make Your Life Easier!
100% Free and Within 24 Hours