Sell Your House Fast in Gastonia, NC
Are you ready to sell your unwanted property? We're here to help! We'll buy your home outright and save you from hidden fees, real estate commissions, and endless negotiations. We make it easy for you to sell your house and move on with your life!
If you're thinking, "I want to sell my house fast Gastonia," we can help! Our experienced real estate teams are ready to assess your home and give you a free, no-obligation offer!
Skip the Repairs & Cleanup
If You're Ready to Sell Your House Fast, We're Here to Help. It's Dirty and Needs Repairs? No Problem! We'll Take Care of it. You Still Have Tenants? We'll Handle Them for You.
ZERO Closing Costs or Realtor Fees
Sell Your House Fast in Gastonia Today
As Quick Fix Real Estate, LLC, we Provide Real Estate Solutions for People Like You.
Quick Fix Real Estate, LLC has been serving North Carolina homeowners for over 8 years.
No Closing Fees. No Realtors. No Inspections.
Want to Sell Your House Fast in Gastonia?
Here's how!
If You're Looking for Real Estate Solutions to "Sell my House Fast in Gastonia," You're in the Right Place! With These Three Easy Steps, You can Have Cash in Hand!
All you need to do to get started is fill out our form with your contact information and property address. We'll contact you to schedule an assessment with our real estate professionals.
Do you still have questions? Give us a call!
Our experienced team of real estate professionals will assess your home when it's convenient for you. Once they finish assessing your home, you can expect a fair all-cash offer on the spot! Then, you can take your time deciding if it's the right offer for you.
Did you know that the average closing time on a house is more than a month?
If you like our offer, you can have money in hand in less than a week. That's right! We cut through the red tape to make your life easier
Mary Jane Sold her House for CASH in ONLY A FEW DAYS
She chose her closing date and did not have to repair a thing!
Read her Testimonial and how working with Quick Fix changed her life!
You can be free from closing fees and agent commissions, debt, unwanted properties and
responsibilities. There are no obligations to get a free assessment or cash offer on your property.
100% Free and Within 24 Hours
Areas We Buy Houses in Gastonia
Our friendly real estate experts aren't real estate agents familiar with your housing market. They live and work in your community. They know your area and the market, and they're here to support the local economy. That's why we confidently buy houses in any area of Gastonia.
Burdensome Houses in Robinson Oaks, Catawba Hills, and Cramer Woods
Quick Fix Real Estate, LLC guarantees a fair cash offer for any unwanted property, no matter the condition. Is your home relatively new and in good condition? We'll make an offer! Do you have tenants currently renting? We'll take care of them for you! Contact us today to schedule your assessment!
Unwanted Properties in Overhill Terrace, Mutual Mill Village, and Parkdale Mills
It's easy to feel overwhelmed with burdensome houses. Trying to sell them can seem like an impossible task. Other online buyers might disappear once you give them your property address. But we're not neighborhood snobs. We're here to help you into a better financial situation, no matter your address!
Any Property Address in Any Area!
We guarantee a fair cash offer on any home in any neighborhood! Contact us today to schedule your free, no-obligation home assessment!
100% Free and Within 24 Hours
Are you struggling to believe it's this easy? Well, it is. You can be out from under your unwanted property and into a better financial situation in three easy steps!
FREE HOME ASSESSMENT
To make sure you get the best offer, get in touch with us today! You can fill out our form to get started or give us a call to learn more! We'll schedule an appointment for your free, no-obligation assessment whenever it works for you.
GUARANTEED CASH OFFER
Your fair all-cash offer is already brewing. Our experienced real estate professionals will assess your unwanted property and make you a great offer that day! Your offer comes with no obligations, strings, or complications. It's entirely up to you!
WALK AWAY WITH CASH
If you like our fair offer, we close when you're ready. That's right. You pick the closing date, and we take care of the rest. You could walk away with cash in as little as a week!
100% Free and Within 24 Hours
Read What our Customers are Saying
Why Sell Your House Right Now
Sure, we Have an interest in Convincing you to Sell Your Property. We buy Houses in Gastonia, and you Wouldn't be Here if you Weren't Interested in Selling.
But There are a Few Reasons why you and People Like you Want to Sell Your House Right now:
Your House Is Worth a lot Right now, but That Won't Last
Your house is worth more now than it has been for a long time. A combination of inflation, the economy, and the pandemic have all helped create the latest housing bubble. Before 2019, the average increase in housing prices was only 7% per year. Since 2019, we've seen an increase of over 35%!
The trouble with housing bubbles is that they have to burst. Once they do, the market tanks. Can you afford to take the gamble and see if housing values will keep rising or drop more than ever before?
Stop Dealing With the Stress of Foreclosure or Forbearance
A lot of people have been trapped in foreclosure or forbearance since the pandemic. The economy has been unpredictable, and large companies are having layoffs every week. You might not realize it, but homeowners in foreclosure or forbearance can sell their properties. The trick is that they have to sell before the foreclosure closes.
That's where Quick Fix Real Estate comes into play. We buy your home and can close in as little as a week!
In a week, you can go from being in foreclosure or forbearance to having hundreds of thousands of dollars in cash!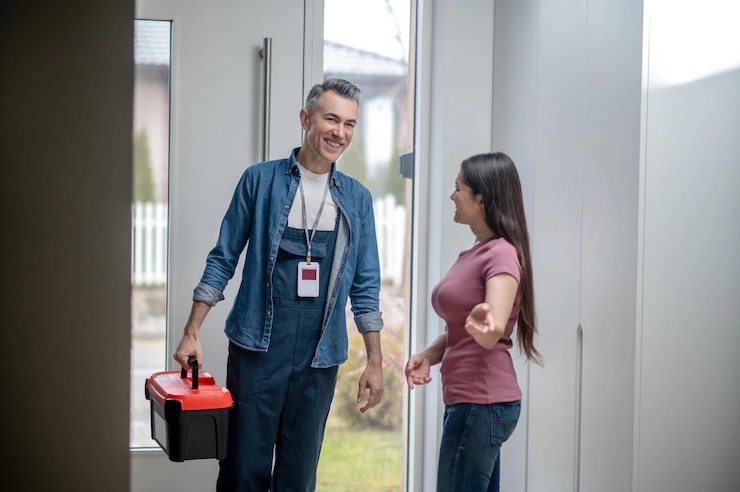 You Can't Keep Up With Maintenance and Repairs
Homeownership is the pillar of independence and freedom for a lot of people. That said, not everyone is made for it. Maintaining a home is a huge responsibility, from regular maintenance like switching out filters to replacing old wiring. Repairs can pile up and worsen if you don't have the money to hire people or the time and skill to do it yourself.
Quick Fix Real Estate will buy your home in any condition. We guarantee you a fair cash offer!
100% Free and Within 24 Hours
Real Estate Solutions we Provide When
we buy Houses in Gastonia
We've been serving Virginia and North Carolina for ten years, providing real estate solutions for people like you.
Investment firms have been having an intense effect on the housing market nationwide. They're perfect for people like you who want to sell your house fast. They buy homes in as-is condition while outbidding local buyers by over 10%.
With each purchase, they're artificially inflating the housing market in your area. Local people who would like to be homeowners are losing out on homes. They're being priced out of the market by investment firms that rent the houses back. Worst yet, some are left empty, driving the costs even higher.
That's why we guarantee a fair cash offer. We buy houses, fix them up, and return them to the market to support communities like yours!
No Real Estate Agents,
Appraisers, Repairs, or Showings
When you sell your house with us, you get to skip all the hassles of selling your home. You won't need a real estate agent, appraisers, or repair people to "sell my house fast in Gastonia" because we'll buy it outright.
With us, you can skip the endless coordination of people fixing up your property. We don't care if it's market-ready. We take care of that ourselves!
No Closing Costs, Appraisal Fees, and Staging Costs
Selling your home can be expensive. Weird, right? If you tell a real estate agent that you want to sell fast, you're going to find a laundry list of cosmetic repairs and landscaping to do. It makes sense, you want it to look nice for potential buyers. There goes a few thousand dollars.
Then you drop a few hundred dollars on the appraiser, who tells you that there are more serious repairs that need doing. The cost of your home sale begins to climb before it ever reaches the market. Then, once it sells, you'll lose another $15,000 on closing costs and commissions.
Without real estate agents and potential buyers, the costs for selling your home disappear. We handle all closing costs when you sell your house to us.
100% Free and Within 24 Hours
Can Quick Fix Real Estate Really Help me?
Be confident about selling your property with a guaranteed fair cash offer and be home free in as little as 7 days.
We hope so! We buy houses in Gastonia and throughout North Carolina and Virginia. Our mission is to provide real estate solutions for people like you. We build our foundation on our values: honesty, integrity, and excellence.
Quick Fix Real Estate, LLC has no undisclosed fees, handles closing costs, offers no-obligation assessments, and cuts through the red tape. You deserve a simpler home selling process.
Who do we help the most?
We help people and families in unfortunate financial circumstances. Divorces, inheritance, and work instability can leave people with homes they can't afford. We help people like you who are ready to sell your house fast and walk away with cash!
Give us a call or fill out our form today! Our offer is 100% no strings attached, no obligation, no problem!
You can Sell Your House Without the Hassle. Free Yourself From Burdensome Responsibilities, Debt, and More! Contact us Today to Schedule Your Free, No-Obligation Assessment!
100% Free and Within 24 Hours