You can Sell Your Home Fast in Danville
Serving Danville & Surrounding Areas
It really is as simple as it sounds. Our goal is to offer real estate solutions to our clients whether they just want to move without the hassle of a traditional real estate sale, or if they have a burdensome house they want to sell for a fair, all cash offer.
If you decide to sell your home to Quick Fix Real Estate, LLC, you will enjoy a fair, smooth, quick closing free from the traditional hassles that come along with real estate transactions.
Our team is here to help you when you're ready. If you are feeling stuck under repairs, inherited properties, foreclosure, or other burdens, we offer real estate solutions that are simple and will put cash in your pocket fast because we buy houses for cash.
Sell my House Fast Danville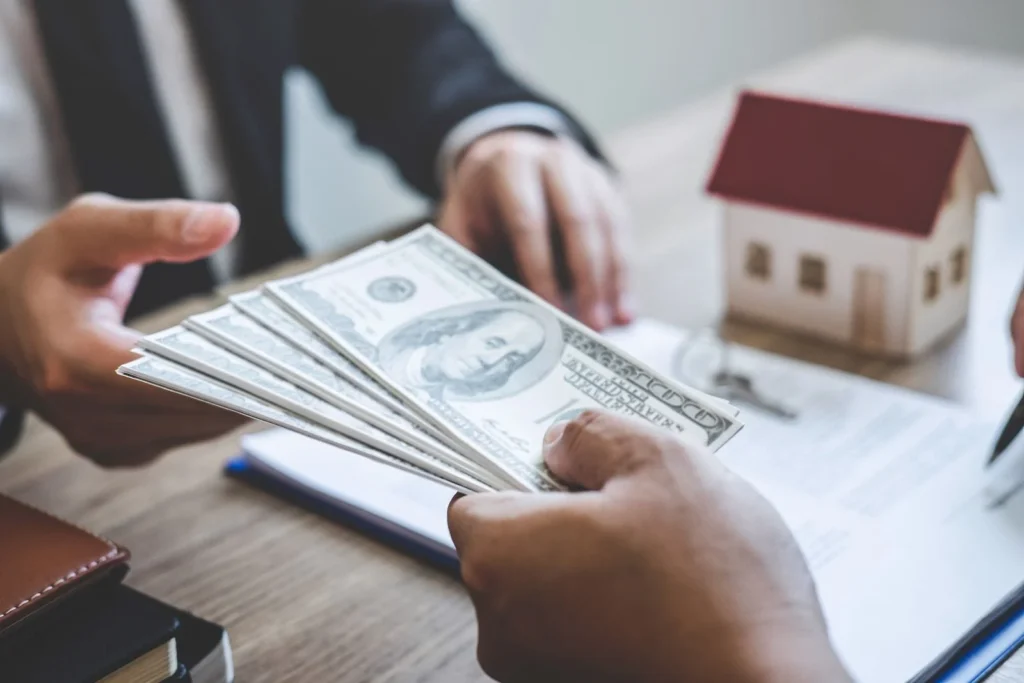 The real estate market has been on fire for the past few years. We have seen home prices skyrocket like never before, making today's market a seller's dream. If you have been considering making a move and selling your property, this market will work in your favor.
If you want to sell your house and earn top dollar, now is a great time to do it. Home prices are at an all-time high and inventory is historically low. If you're wondering, "How can I sell my house fast in Danville?" you've come to the right place. Take advantage of the red-hot market and sell your house fast before things cool off.
If the idea of finding a real estate agent, dealing with home showings, negotiations, and the details involved with the home selling process makes you reconsider, give us a call. We buy all kinds of houses in Danville and can give you a fair all cash offer.
100% Free and Within 24 Hours
You can Sell Your House Fast in Just Three Easy Steps
If you want to sell your house fast without the hassle of the traditional selling process, getting started is quick and easy. We buy houses Danville – even unwanted properties. The first step is to contact us today for a quick assessment of your home.
When you call, we will just need your name, contact information, and property address to get you set up with a completely free, no-obligation valuation of your property.
If you would rather discuss the type of real estate solutions, we offer our clients before scheduling your estimate, please give us a call at 540-324-4346.
Get Your Fair All Cash Offer
Your next step in this easy process is to meet with our team to find out what your property is worth. You don't have to wait for a call – you'll get a fair, all cash offer on the spot.
Pick a Date to Close on Your Property
If you choose to accept our offer and want to sell your house to us, we are ready to make that happen quickly and without negotiations, repairs, commission fees, or closing costs.
Areas Where we Will Buy Houses in Danville
Houses in Central, Southeast, or Rural Neighborhoods
If you live in a neighborhood that isn't the most desirable part of Danville or you have a property that needs significant repairs, don't despair.
Let us handle the repairs and/or work that it needs. Once we purchase your property, we have the staff and financial resources to fix it and prepare it to resell to someone in your community.
Call us today for your quick assessment and cash offer.
Unwanted Homes and Properties in East Danville, Almagro, and Lakewood
We do not pick and choose the types of homes we buy and sell. We will give you an assessment on your home regardless of whether it is large or small, new or old, well-maintained or in need of work. To us, every home has potential. Let us give you an offer.
We Will Come to all Danville Neighborhoods
We buy houses in Danville and all of its neighborhoods from Mount Cross to Stokesland. We want to give your property an assessment and offer today. Call us for your estimate at 540-324-4346.
100% Free and Within 24 Hours
Our Home Buying Process:
How to get Your Fair all Cash Price
If you're ready to sell your house fast in Roanoke, keep reading to learn about our home buying process.
Contact Us
Give us a call at 540-324-4346 or fill out our online form to get started. All you need to do is answer a few simple questions so we can schedule a free, no-obligation assessment at a time that works for you!
All-Cash Offer
Our team of real estate professionals will assess your home and then give you a fair cash offer. No middlemen, no fine print, no lowballing. Just a reasonable quote and offer for your home to make your life easier.
Close on Your Terms
You can close right then and there if you want but we work with you so you can choose the closing date that works best for you. The only rush is that the sooner you close, the sooner you get a check. It's that simple!
100% Free and Within 24 Hours
Read What our Customers are Saying
Why Sell Your Home to Quick Fix LLC?
The last few years have been a dynamic and wild ride for the real estate market.
The pandemic has significantly impacted the economy in the United States, which has seen incredible changes in a short amount of time.
Like many people, the rapid changes may have you feeling overwhelmed and confused about what will happen next. That's a totally normal reaction.
If you are wondering whether you should sell your house fast while the market is hot or wait to see what happens with the economy and the real estate market, our experts are here to help you with any questions that you might have.
Every day, economists and experts in real estate watch the markets to try to determine if the US is in a real estate bubble like the one we went through in 2007. While most experts can't agree on when it is going to happen, they agree that it will happen again.
Quick Fix LLC can help you avoid the financial burden that the bubble bursting will cause. We buy houses in Danville for a quick, simple, and fair sale.
There are so many reasons that people like you decided to sell their properties quickly. The current economy is tightening many of our finances. Between gas, energy, utility, and maintenance costs, many of us are feeling the pressure.
It isn't hard to understand why many people are feeling the strains of home ownership, particularly if you live in a home that is not energy efficient, requires costly repairs, or is behind on payments.
So, what does that mean for property owners? We can help. If you have considered downsizing, relocating, selling off rental property, or you are under threat of foreclosure or debt collection, you are able to sell your property for a quick profit.
Yes, you can sell your home when it is in foreclosure or forbearance. Selling your home to Quick Fix LLC will put cash in your hands so that you can easily pay off those debts and start fresh.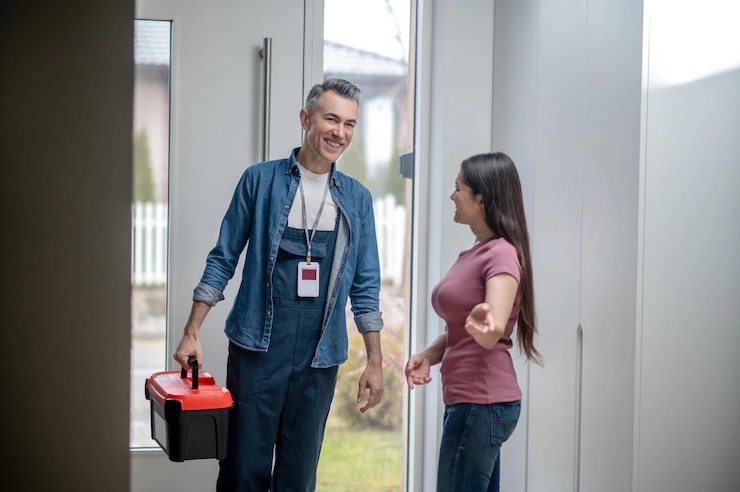 You can Avoid the Hassle of Real Estate Transactions
Sometimes, the idea of going through staging, appraisals, house showings, offers and counter-offers, negotiations, meetings, and the rest of the details that come with selling your house is just too much. It's easy to talk yourself out of selling to avoid the hassle.
Fortunately, you no longer need to wonder, "Can I sell my house fast in Danville?" The answer is a resounding yes. At Quick Fix LLC, we make the process simple. Don't miss out on an opportunity to sell quickly for cash when the market is this strong.
As we said, this inflated real estate bubble will not last forever. We don't want you to miss your opportunity to sell your property while you stand a chance of making the most money. Let us show you how easy this process can be. Call us today at 540-324-4346.
100% Free and Within 24 Hours
Real Estate Solutions we Provide
When we buy Houses in Danville
Our business is real estate solutions that make it easier for you to sell your house fast in Roanoke.
We've got nothing against investment firms, but they're not making the best impact on the housing market. Instead of offering fair, all cash offers like we do, they overbid for burdensome houses by more than 10% of their value.
The large sums and cash up-front mean a lot of sellers take their bids. This artificially inflates the cost of homes in areas like yours, making it harder for locals to buy homes in their own communities. Worse yet, they may keep them off the market for years.
We buy houses in Roanoke for a fair price, repair them, and put them back on the market. It's how we make our money and help people like you!
No Real Estate Agents,
Appraisers, Repairs, or Showings
If you're thinking, "I need to sell my house fast in Danville," then you probably already know how time-consuming it can be to sell your house. You have to find a seller's real estate agent and an appraiser, schedule neverending repairs and staging to make it market-ready, and you have to be able to leave for extended periods so your real estate agent can show your houset to potential buyers. Our home buying process is simple and easy. Schedule your free, no-obligation proposal today!
No Closing Costs, Appraisal Fees, and Staging Costs
Selling an investment shouldn't cost you money – it should make you money. Trying to sell your house the traditional way means paying out of pocket for appraisal fees, repairs, and staging costs. Then, once it's sold, there's your real estate agent's commission and closing costs.
We buy houses in Roanoke, and we won't cost you a nickel!
100% Free and Within 24 Hours
Can Quick Fix Real Estate Really Help me?
Be confident about selling your property with a guaranteed fair cash offer and be home free in as little as 7 days.
Quick Fix Real Estate, LLC, has helped hundreds of families get out of a situation they didn't want to be in. Here are some common reasons sellers come to us instead of a realtor:
There are no hidden fees or commissions;
Cash offers are 100% optional and there is no obligation
Instant cash sale instead of  waiting 6-12 months for a potential offer;
There is no need to make repairs or improvements;
We can help people in foreclosure, debt, homes in disrepair, unwanted inheritance or other sticky situations when they have no other options.
When is it not the Right fit?
Not everyone wants to take a cash offer on their house. We look at the location, what repairs are needed, condition, and values of comparable houses sold in the area to determine our offer. People who prefer the traditional method of listing their home with a realtor or selling by owner are also not the right fit. It may not be the best fit is if your home does not meet our buying criteria. Remember, there is no obligation to sell your home to us,
start with a free consultation and call 540-324-4346 today.
You can be free from closing fees and agent commissions, debt, unwanted properties and responsibilities. There are no obligations to get a free assessment or cash offer on your property.
100% Free and Within 24 Hours