"Top home buyer in the Roanoke area. If you ever say to yourself I need to sell my house fast in the Roanoke area do yourself a favor and call Mike and the team at Quick Fix."
"Working with Mack and the rest of the crew with Quick Fix was very easy and hassle free! Easy to communicate with and everyone is very friendly! "
"My mother passed and I needed to sell the house pretty quickly Mack and the team went out of their way to make this process easy I can't thank them enough."
Skip the Repairs & Cleanup
Quick Fix Real Estate, LLC has Been Serving Virginia &
North Carolina Homeowners for Over 11 Years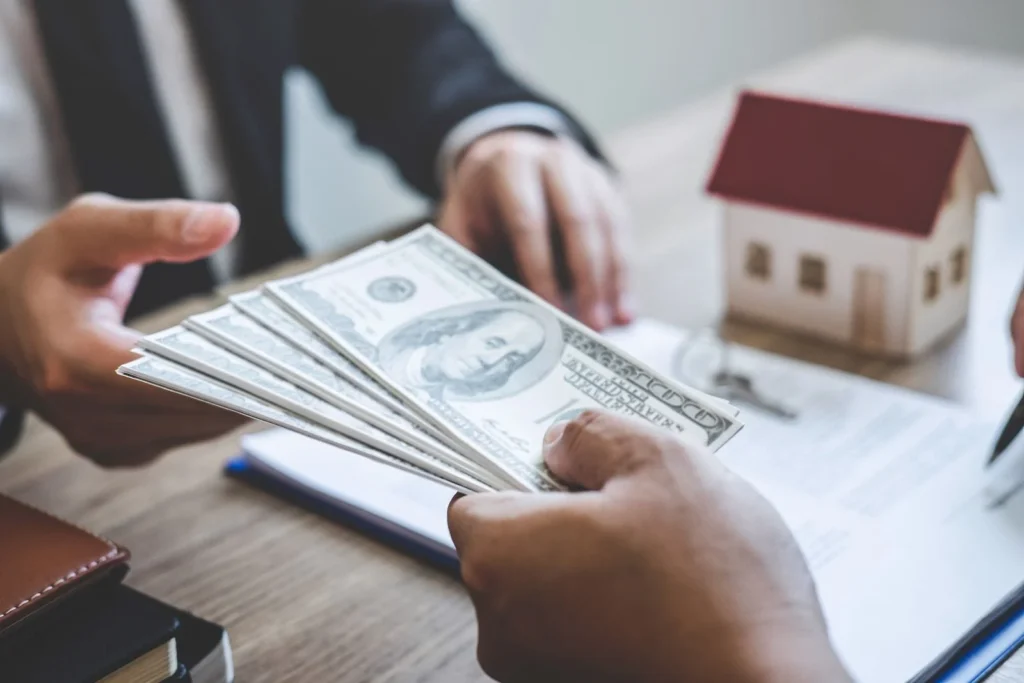 ZERO Closing Costs or Realtor Fees
Sell Your House Fast in Roanoke Today
You can be free from debt, unwanted properties and responsibilities - all without closing fees OR agent commissions. There are no obligations to get a free assessment or cash offer on your property.
100% Free and Within 24 Hours
We Buy Houses in Roanoke, VA
Serving Roanoke & Surrounding Areas
Join thousands of other sellers in celebrating the easiest real estate transaction they'll ever make. When our family company buys your home, you rest easy – free from foreclosure, disrepair, or mortgage debt. If you have inherited property, but don't intend on keeping it or want to repair anything, let us be your fast and easy solution. If you own rental property and have problems keeping or finding good tenants, we can help you be free from tenants so you can reinvest your capital very quickly.
The professional real estate investment team at Quick Fix Real Estate, LLC, is ready to make a fair cash offer on your property today.
Want to Sell Your House Fast in
Roanoke? Here's How!
If you're ready to sell your house fast, getting started is fast and easy! All we need is your property address, your name, and your contact information so we can schedule your free, no-obligation home assessment at a time that works for you.
Alternatively, if you have questions about our real estate solutions, you can give us a call at
540-324-4346.
Once our real estate team has assessed your home, they'll make you an offer on the spot—no waiting, just a fair all cash offer.
If you like our offer and want to sell your house to us, the ball's in your court. You choose the closing date and get a check without worrying about repairs, commission fees, or anything else.
Areas we buy Houses in Roanoke
If You Want to "Sell Your Home Quick in Roanoke," We Have Real Estate Solutions for
Your Unwanted Property Regardless of the Property Address
Burdensome Houses in Northwest, Central, and Semi-Rural Neighborhoods
It may feel like no one will want to buy your home, whether that's because you're living in an undesirable area or it's in a state of disrepair. It can be intimidating to imagine the months of work it'll take to get it market-ready.
That's why we handle everything for you by buying your house outright! We'll make you a cash offer once we've made our assessment.
Unwanted Properties in Mill Mountain, Old Southwest, and South Roanoke
We buy houses of every quality, in every neighborhood. Have you got 5,000 sq. feet and three bedrooms?
We're interested! Don't worry about living your life around staging and open houses. Contact us for a free, no-obligation assessment.
Any Property Address in Any Area!
We buy houses in Roanoke, from the most expensive and luxurious homes in Roanoke's premier gated communities to the simplest single-family houses in small neighborhoods.
We guarantee every home a fair all cash offer and charge zero closing fees!
100% Free and Within 24 Hours
Read What Our Customers Are Saying
Why Sell Your House Right Now
We're Sure You Have Your own Personal Reasons for Selling, but Here are
a few to Consider
Your House is Worth A Lot Right Now, But That Won't Last Forever.
We all know that the pandemic had a significant effect on the economy. One thing it did was bring home construction to a screeching halt in 2019. Since then, home prices have been going up faster than the inflation rate. Because of that, right now, your home might be worth more than it ever has.
Remember when the housing bubble burst in 2007? That's going to happen again. Experts are debating on when it will happen day in and day out. All they can say for sure is that it's coming.
The important thing is that people who miss out on selling their homes before the bubble pops will probably end up selling them for lower than their initial purchase price. Depending on how desperate they are to sell, they might even lose money.
That means that you stand to make a profit from selling your home right now. That money can go towards paying off debts, a deposit on a new place, or whatever else you need. Working with us, you get a cash payment up-front: no complications, no delays!
Stop Dealing with the Stress of Foreclosure or Forbearance
The last few years have been hard on a lot of people. Homeowners who have managed to hold onto their homes for years are ending up in foreclosures or asking for a forbearance. It's easy to feel trapped if you're in that boat, but we can help.
Many people don't know this, but you can sell your house fast, even in foreclosure or forbearance. We can get you out from under the weight of your mortgage and give you a cash payment in as little as a week!
You Can't Keep up With Maintenance and Repairs
Being a homeowner is a lot of responsibility. A home is an investment requiring constant maintenance, and it can still depreciate in value. On top of your mortgage and utilities, you often have to pay to keep things in shape or invest time into handling them yourself (and we all know how bad DIYs can end up!).
There's no shame in realizing that homeownership isn't what you need right now. It's not for everyone. We can help you get into a more comfortable living situation by buying your house for a fair price up-front.
100% Free and Within 24 Hours
See What Homeowners Are
Saying About Quick Fix
"In my experience, they follow all
processes and procedures
, keep everything
legal and by the book
."
Morgan Mendez
"The team at Quick Fix is
really pleasant and knowledgeable
. They were very
helpful, informative
, and professional. I would
highly recommend
Quick Fix to anyone."
Margaret
Real Estate Solutions We Provide When
We Buy Houses in Roanoke:
Our Business is Real Estate Solutions That Make it Easier for You to sell
Your House Fast in Roanoke
We've got nothing against investment firms, but they're not making the best impact on the housing market. Instead of offering fair, all cash offers like we do, they overbid for burdensome houses by more than 10% of their value.
The large sums and cash up-front mean a lot of sellers take their bids. This artificially inflates the cost of homes in areas like yours, making it harder for locals to buy homes in their own communities. Worse yet, they may keep them off the market for years.
We buy houses in Roanoke for a fair price, repair them, and put them back on the market. It's how we make our money and help people like you!
No Real Estate Agents,
Appraisers, Repairs, or Showings
If you're thinking, "I need to sell my house fast Roanoke VA," then you probably already know how time-consuming it can be to sell your house. You have to find a seller's real estate agent and an appraiser, schedule neverending repairs and staging to make it market-ready, and you have to be able to leave for extended periods so your real estate agent can show your house to potential buyers.
Our home buying process is simple and easy. Schedule your free, no-obligation proposal today!
No Closing Costs, Appraisal Fees, and Staging Costs
Selling an investment shouldn't cost you money – it should make you money. Trying to sell your house the traditional way means paying out of pocket for appraisal fees, repairs, and staging costs. Then, once it's sold, there's your real estate agent's commission and closing costs.
We buy houses in Roanoke, and we won't cost you a nickel!
100% Free and Within 24 Hours
Our Home Buying Process:
How to Get Your Fair All Cash Price
If You're Ready to Sell Your House Fast in Roanoke, Keep Reading to Learn
About our Home Buying Process
Contact Us
Give us a call at 540-324-4346 or fill out our online form to get started. All you need to do is answer a few simple questions so we can schedule a free, no-obligation assessment at a time that works for you!
All-Cash Offer
We guarantee a fair cash offer within 24 hours of the assessment. Unlike traditional real estate transactions, we don't have hidden fees, commissions, or lengthy negotiations. We believe in transparency and will ensure you receive a competitive offer that meets your needs. You can take your time to consider this offer and decide what's best for you.
Close on Your Terms
You can close right then and there if you want but we work with you so you can choose the closing date that works best for you. The only rush is that the sooner you close, the sooner you get a check. It's that simple!
Can Quick Fix Real Estate Really Help Me?
Be Confident About Selling Your Property With a Guaranteed Fair Cash Offer and
be Home Free in as Little as 7 Days
Quick Fix Real Estate, LLC has Helped Hundreds of Families get out of a Situation They Didn't Want to be in
Here are some common reasons sellers come to us instead of a realtor: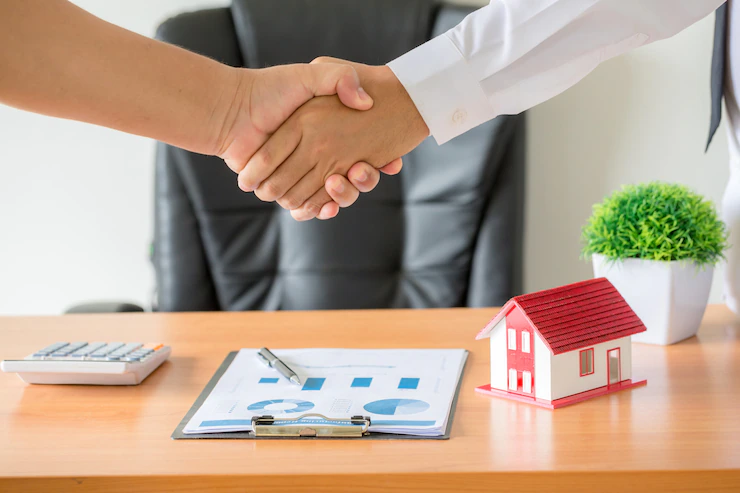 When is it not the Right fit?
Not everyone wants to take a cash offer on their house. We look at the location, what repairs are needed, condition, and values of comparable houses sold in the area to determine our offer. People who prefer the traditional method of listing their home with a realtor or selling by owner are also not the right fit.
It may not be the best fit is if your home does not meet our buying criteria.
Remember, there is no obligation to sell your home to us, start with a free consultation and call 540-324-4346 today.
Ready To Sell Your House?
Get a Cash Offer Within 24 Hours
No Hidden Fee. No Commissions. No Hassle
100% Free and Within 24 Hours