We'll Buy Your Roanoke Home
Without the Hassle
Fastest Solution Available Through Quick Fix Real Estate
If you're not ready, willing, or able to go through the hassle of selling your home, there is another option! Quick Fix Real Estate explains how you can get you out of your old home and into a new one so much faster.
Sell Your House for Cash in Three
Easy Steps
Free Property Assessment
To ensure that you walk away with the best cash offer possible, make an appointment with our trusted investors for a quick property assessment. It won't take long and gives you a chance to get to know us better.
Guaranteed Cash Offer
Our real estate team is able to provide you with a fair cash offer on your property, on the spot! There are no obligations to accept our fair cash offer, but the sooner you do the earlier we can put money in your account!
Walk Away With Cash
You can have cash in hand in as little as 7 days without going through invasive inspections, repairs and requests for improvements, and visits from realtors and "could be" buyers.
100% Free and Within 24 Hours
Learn More Details About How It Works
Step 1: Free Property assessment
Give Your Basic Information on Our Form to Book a Free Property Consultation
You can add your information by clicking the button below, and one of our team members will get in touch with you in minutes. We ask for your email address, phone number, and property address in this form.
Step 2: Guaranteed cash offer
You Will Receive a Guaranteed Cash Offer on the Spot After Our Team Pays You a Visit for Evaluation
It's completely up to you whether you accept this written offer right there or take your time to decide what you want to do. There is absolutely no pressure or timeline from our end. You decide what you want to do on your own timeline.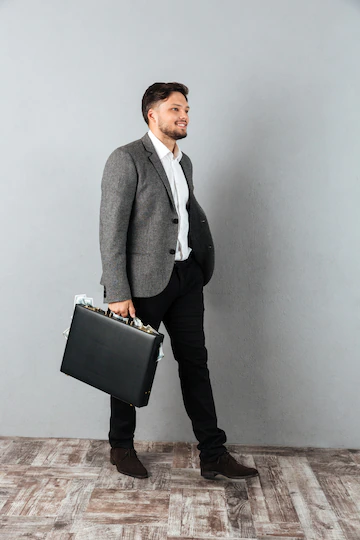 Step 3: Walk away with cash
When You Choose to Accept Our Cash Offer on Your House, You Will Then Decide When You Want to Close the Deal
After a decade of experience in the field, our team is efficient enough to close the deal within 24 hours if that's what you want. However, clients take as long as 6 months or above if they need more time to get their affairs in order.
Wondering How We Come Up With the Cash Offer on Your House? Let Us Answer This Question for You.
We offer you the highest possible offer after repairs because it's in our best interest that our customers are satisfied with what they are offered. Since we are competing with other buyers, we will try to offer you the highest price we can offer.
Planning to Do the Repairs Yourself?
It Will Cost You More.
If you go to the yellow pages and look for a contractor to do the repairs on your house yourself, it will become a huge out-of-pocket expense for you.
Quick Fix has contractors on retainer who help us keep the repair costs as low as possible — meaning it costs you less money to get the repairs done by us.
100% Free and Within 24 Hours
Our Cash Offer is Based on Complete Transparency With our Clients
The formula for calculating your offer is fairly simple. We simply take out our expenses and minimum profit from the after repair cost of your house. This makes our clients happy while making us a viable business.
We Have Been Buying Houses in Roanoke and Charlotte for Over a Decade
We advise all of our customers to be wary of listing their houses online. It's a hassle that will waste your time, money, and energy. You will be asked to pay lots of commission and hidden fees without any guarantee that your house will actually be bought.
You might also have to entertain a lot of non-serious buyers who just come to look at the house and never make you an offer. With us, you always get an offer on the spot.
If you want to trust someone, trust your local real estate investor with a proven track record like Quick Fix.
100% Free and Within 24 Hours
Read What Our Customers Are Saying
Questions our customers are asking
Ready To Sell Your House?
Get a Cash Offer Within 24 Hours
No Hidden Fee. No Commissions. No Hassle
100% Free and Within 24 Hours